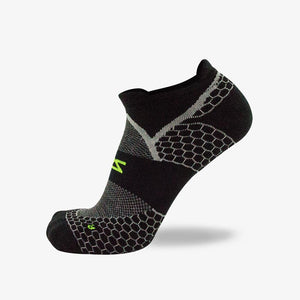 We saw how much the Zensah community loved our best-selling Grit Running Socks, so we made it better!
The original Grit socks had excellent cushioning without being too thick, were great for warm and cold weather, kept feet dry, and never caused blisters.
We took that innovative design, and upped the polypropylene and merino wool content to make them even lighter, more breathable, better at wicking moisture to keep feet dry, and better at regulating temperature.
With the Grit 2.0 running socks, your feet stay dry and protected even on the muddiest and grittiest trails!