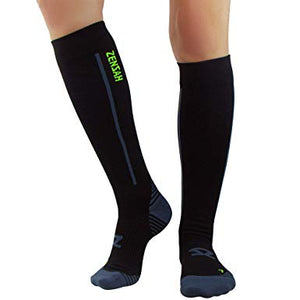 The Featherweight Compression Socks are designed to deliver an enhanced compression experience through a lightweight, breathable, and stylish build.
Made in Italy with ultra-light, anti-odor, moisture-wicking polypropylene yarn, these are the best lightweight compression socks for any athlete, especially those in warmer climates.
Seamless construction ensures no chafing or blisters, while targeted compression and chevron design massage and support the muscles in the lower leg to promote blood flow and reduce fatigue.